Chip has announced that this year's annual Christmas Tour will begin this fall.  Fans throughout the country will be able to experience the music that has become the hallmark of the holidays from the #1 Christmas music artist in history.  Enjoy Mannheim Steamroller Christmas classics in a multi-media setting as we celebrate the spirit of the season!
We look forward to being with you again this year!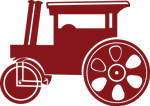 All Date, Time and Locations are Subjected to possible changes. Please check your local Venue for availability.